Are you already selling your products successfully on Amazon.com to the U.S. market? Maybe you are planning to introduce more products to the American market, but why not consider selling your existing products in the UK and the EU?
The Amazon European market holds in excess of 130 million customers. If you do it right then you can simply ship your inventory to one country – for example the UK – and then have Amazon fulfill your orders to customers in the UK, France, Germany, Italy and Spain. How good is that?
What You Need To Do To Setup Pan European Amazon FBA
As you can imagine, there are a number of steps that you need to go through to setup your pan European selling. If you from the USA then you should consider centering everything around Amazon UK as everything is in English and it will be a lot easier.
Single Amazon Seller Central Account
Having a corporate presence in the UK is also a good idea. You can have your inventory shipped there and your employees will check everything. Quality control checks as well as adding any necessary packaging materials (instructions in German, French, Spanish and Italian for example) and then sending on to the Amazon UK warehouse.
You will need to open a new Amazon Seller Central account for the UK and specify that you want the "European Fulfillment Network (EFN) option. With this option Amazon will fulfill orders from customers in France, Germany, Italy and Spain from your UK inventory holding. You will not require separate Amazon Seller Central accounts for the other countries.
Individual Country Listings
Once your listing is up in English on Amazon UK it will not automatically appear in the other countries. You will need to create listings for them and it is not advisable to use Google Translate to do this. Get the translations done by experts – your sales will depend on it!
Customer Service for your Amazon EU Accounts
When you have a pan European Amazon account you need to perform a number of customer service functions. One of these will be the provision of VAT invoices and these will have to be in the customer's country language.
You need to consider your product packaging as well. Although a lot of people in Europe can read and understand English, it will be a far greater experience for them if your product packaging, insets and instructions are in their language.
Importing Your Products to Amazon Europe
You will need to import your products to the Amazon UK fulfillment center so they will be able to distribute them on your behalf. When you export your products to the United Kingdom (or anywhere else in the EU) you will have to pay import duties and taxes.
You will also require an Economic Operator Registration and Identification number (EORI) to be able to import your goods. You may be able to get assistance from your freight forwarder or shipper with all of this.
Amazon will only accept your inventory if it is marked "Delivery Duty Paid Destination" which means you will have paid all of the necessary taxes and duties. Amazon will not pay these for you. They will just return your inventory and you will have to pay their charges for doing this which are sure to be exorbitant.
Value Added Tax (VAT) for Amazon EU Sellers
In Europe you will need to charge VAT. This is a sales tax and you need to add it to the cost of your products. In Europe the rates for VAT vary from country to country but are around 20% at the time of writing. After collecting the VAT it is your responsibility to forward this to the revenue authority of the country where the sale took place. It is similar to Sales Tax in the United States.
You need to take care of all of these issues so that you can exploit the possibilities of this huge European marketplace. You need to get help with all of these issues and here at e-Booster we have experience of pan European sales on Amazon and we can provide consultancy to you on this. Contact us here.
Managing Your International Amazon Business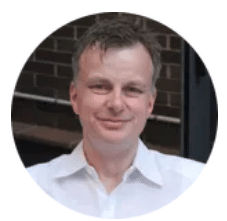 It is difficult enough managing an Amazon business in a single market let alone an international one. You need to ensure that you have sufficient inventory to meet demand and ensuring that your listings are ranking to name but a few.
This all gets more complicated when you are selling internationally. You need a management system that will tell you everything that you need to know from one interface. One of the best ways to manage your Amazon business is to use the cutting edge software from HelloProfit.
You will be able to manage more than one Amazon Seller account with HelloProfit. You can easily view all of your sales and other essential data from one dashboard. It really is an all-in-one solution for managing your Amazon business.
So make the decision to expand into Europe and use HelloProfit to manage your business effectively. Based at London Bridge, London, England, e-Booster Limited have over 4 years experience selling across Europe, ship over 40,000 orders a year, with a 100% positive Seller Rating. Contact e-Booster today for further details and assistance, whether you require a simple 1 hour Skype consultancy, or a full end-to-end solution for selling in Europe.